Back
Mojotone 5E3 Fender Tweed Deluxe Guitar Amplifier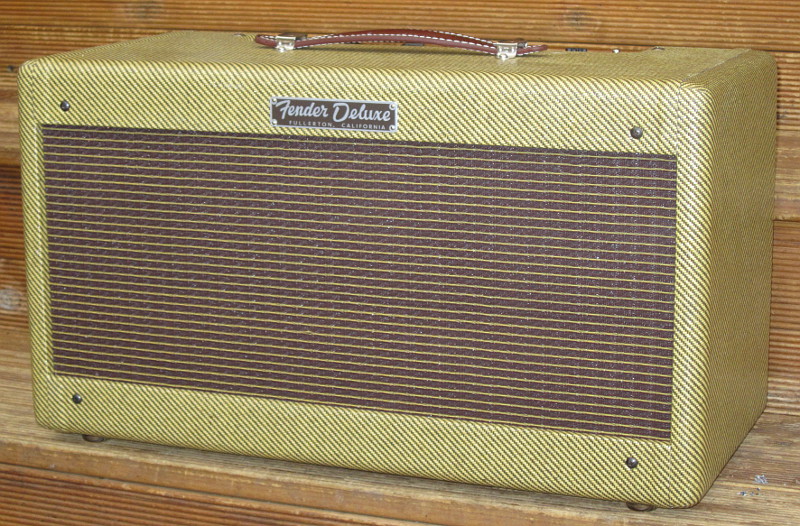 I'm a Neil Young fan. I love his guitar sound. I wanted a 5E3 Deluxe amp and was keen on finding a good kit. After some hard thinking, I bought one from Mojotone as a head cab instead of a combo.
There are a couple of differences from the stock Mojotone kit. I used a turret board instead of the eyelet board that was supplied. I also used a ClassicTone power transformer which supplies a lower B+ voltage like the original. To add the icing on the cake, I lacquered the tweed in nitrocellulose and stuck a reproduction Fender Deluxe badge on it.
All valves are NOS - a Sylvania 12AY7, while the 12AX7, pair of 6V6's and 5Y3 are all GE. How does it sound? It sounds like Neil Young. Harmonically rich but ragged overdrive that is dirty without being overly saturated. It also can clean up nicely, thanks to the phase cancellation of the unused channel. It is one seriously lovely amp. At about 12-15W, it also feels loud without being overwhelmingly so. I love it a lot.
Back