Chookfest
Back
Sun SPARCstation 1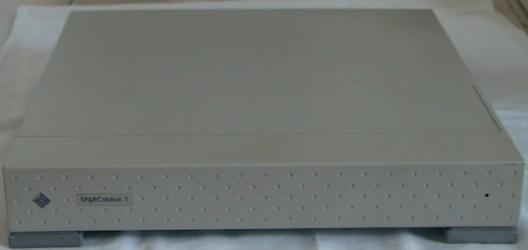 Specifications
| | |
| --- | --- |
| MANUFACTURER | Sun Microsystems |
| MODEL | SPARCstation 1 |
| YEAR OF INTRODUCTION | 1989 |
| MAIN PROCESSOR | L1A007 |
| BITS | 32 |
| CLOCK SPEED | 20 MHz |
| FLOATING POINT UNIT | 3170 |
| MEMORY MANAGEMENT UNIT | 4c |
| CO-PROCESSOR | none |
| RAM | 28M |
| ROM | 128k |
| OPERATING SYSTEM | SunOS 4.1.4 |
| HONOURABLE MENTION | Toby Thain |
nyquist
The computer that spawned a friendship.
This was my first old UNIX workstation, courtesy of my friend Toby Thain. It has a lot of sentimental value since I had received it the first time I met him. We had previously exchanged e-mail addresses after he rang me while I was working at an electronics shop. We ended up in a long conversation after I discovered that he was a fellow computer collector. Not long afterwards he offered me this SPARC, and we were friends ever since.
It's for this reason that this box will never leave my hands.
Back
Chookfest